Awesome content that converts
Our curated creative freelancers are ready to make content that wins you customers.
Trust Twine
Our freelancers have worked with




What our customers say
The redesign has taken our brand to the next level
Ed, CEO of Game Sessions
Success stories
Take a look at the quality content our creatives can make for you:
Frank's story:
Twine are proud to share the story of Frank Mouqué, a World War Two veteran. Using the Twine community we were able to help Frank return to a French town he helped liberate in 1944, through virtual reality.
Hire a creative

Card deck:
Graphic designer Anne Marie created a fantastic investment deck for a new startup. Anne Marie helped the company get their feet off the ground and in front of investors with her eye-catching card deck.
Hire a graphic designer >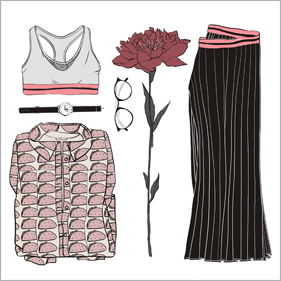 Illustration:
Illustrator Shayla Bond created these stunning look book illustrations for a fashion designer Sarah Volkov. Shayla really understood the style Sarah wanted. We think the results are fantastic.
Hire an illustrator >
Meet our top creative professionals
Why use Twine
Companies who are making diversity a priority.
Set a preference for diversity when posting your project and we will help you diversify your team with our diverse global talent.
Companies that need specific creative and digital skills.
No matter what skill or roles you require, our global network of over 540,000 freelancers are here to support you.
Hire on Location.
If you have a requirement for freelancers in a specific country or city, Twine can help you. Video work, acting or in-house freelancers.
Cheaper than the competition.
Post a project or job with no upfront cost. Twine's pricing is transparent and cheaper than any recruiters. The antidote to recruitment.
Browse portfolios to make your decision easier.
All Twine's freelancers have a portfolio to make it quicker to find the perfect person to match your needs.
AI dataset creation.
Twine's global network of freelancers can build large audio and video datasets to help reduce machine learning bias.
Managed service.
Twine's managed Enterprise service can help with more specific requirements or large complex projects.
Security.
Use our escrow so you can safely pay for a job, knowing you will get the end result, or your money back.
Why use Twine?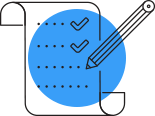 Smooth, quality service
Twine is the marketplace for quality content. We curate the best creatives so you don't have to. Stand out from the crowd with a quality project.

Concierge
Sit back and relax with our personalised concierge service as standard. From writing your brief to working out your budget, we're here to help.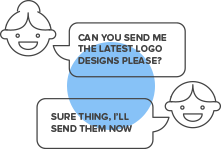 Everything in one place
Use Twine to send and receive project files, message your creative and send secure payment. Even when you're on the go.
540,000 creatives
Get access to our network of over 540,000 professional freelance creatives. View their work history before you hire.
Try Twine

Ask the Twine team

Got any questions? The Twine team are on hand to help with anything you might need. Send us an email, talk to us on chat or visit our FAQ center.
Stand out from the competition. Start your project with Twine today
Get started