How Twine works
Here's how you can find top quality freelancers for your next project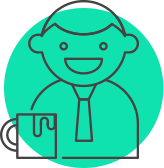 Client
What kind of freelancers are available on Twine?
Our huge community of freelancers specialise across creative, development, and marketing roles.From animators to developers, music composers to digital marketers, we've got you covered.

Post a freelance job
Put together a quick overview of the job, and answer a couple of questions to post up your free job brief.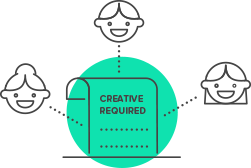 Choose a freelancer
Receive pitches from quality hand picked freelancers within minutes. Review personalised pitches. Browse portfolios and invite to pitch.

Agree your terms
Set your deliverable, agree deadlines and plan milestone payments with your freelancer.

Hire securely through Twine
Make an upfront Vault payment to secure your freelancer, and ensure you get the final deliverable you've asked for by choosing when to release payment.

Management & job completion
Choose to end a hire at job completion, or continue to work with one (or more) freelancers flexibly on an ongoing project.
What our customers say
The redesign has taken our brand to the next level
Ed, CEO of Game Sessions
Twine Enterprise: For agencies and corporates
Twine Enterprise is for agencies and larger companies to quickly hire the best creative professionals in a more cost effective way.