Is it actually a worthwhile investment or a massive money drain?
There are virtually no limits to what you can and can't do in a content-marketing campaign; all that really matters is that you provide something valuable your followers and fans can consume.
Here are 10 reasons why we think your business should invest in content marketing.
---
1.Traditional ads aren't working People really don't like ads.
We're getting bombarded by thousands of marketing messages every single day. But, between ad blockers and banner blindness, you're lucky if your potential customers even see your ad – never mind actually convert.
In fact, some services like Spotify are making money on just how much people hate ads; their premium tier is ad-free.
And no matter how much you target your ads, you're still essentially taking potshots in the dark.
Content marketing lets you really target your message and get the right people engaged from the get-go.
2. Compounding returns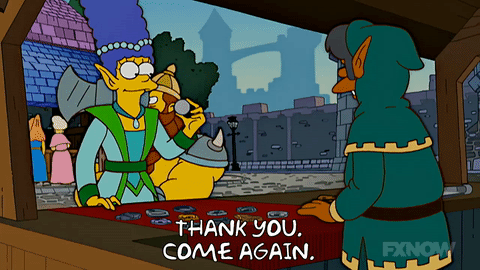 Content marketing is a long-term play. By creating lots of awesome content you're adding value to your site – the traffic and conversions you generate will only grow over time.
This is particularly true when you create evergreen content, as people will continue to visit a particular blog post long after it's first published.
You're generating sustainable traffic, and the more evergreen content you create the more traffic you'll get. A constant stream of traffic that flows into other avenues of your campaign? That's called marketing done right.
3. Benefits to other strategies
Content isn't a stand-alone strategy. You can use it to support your other marketing campaigns.
For instance, you can build mailing lists by giving out a free ebook in exchange for an email. Paid ads linking to content are more likely to get clicks than one that just says "buy this thing". You can also generate additional revenue from the content itself through techniques such as affiliate marketing.
It's absolutely fantastic for SEO too. Stats from Marketing Sherpa show that quality content is the best way to improve your search ranking.
Who doesn't love free traffic?
4. You can address customer pain points
Your product/service is solving a problem for your customer.
Your content can bring these problems to the forefront and remind them of particular pain points they might experience when trying to do whatever it is your product helps them with.
By reminding them of these difficulties before telling them about your product, they'll be more primed to buy-in.
5. It's an easier sell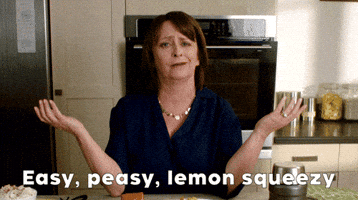 You wouldn't just go up to someone on the street and ask them to marry you.
It's the same with asking customers to buy your service or products. Your customers will be familiar with your brand and realize you have your marketing done right from the get-go. Content allows you to gain your customer's trust, and bring them through the marketing and sales funnels with a reliance on your brand.
6. It builds brand awareness
If you're sharing valuable content on your site and across social media channels, you're establishing your brand as an authoritative voice in your niche. People trust brands that provide high-quality content.
It takes time, but after a while, you'll build up both trust and awareness of your brand.
7. Relatively low cost and high ROI
The ROI for content marketing is way higher than it is for paid ads. Research has shown that per dollar, content marketing generates three times the number of leads that paid ads to do.
It's cheaper and more effective, so basically winning against paid ads in every way. Who can argue with that?
8. You're already invested
If you're already blogging, you're already invested in content marketing. So why not just make it better? Turn your content into content marketing. With a bit of planning, you can use your existing content as a base for a more expansive and effective content marketing strategy.
9. It's a valuable learning tool
Not to sound too soppy, but content marketing will teach you a lot about yourself and your business. You can't really do it effectively until you've narrowed down your audience very precisely. If you're writing and creating content about your target market's pain points, you're going to really understand them by the end of the process. This will help you in every other part of running your business.
10. Your competitors are doing it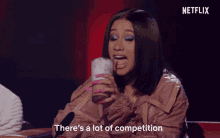 Finally – tip #10 on marketing done right: what are your competitors up to?
There's no rule that says you have to invest in a content marketing strategy, and quite honestly, your business will probably survive without one. But, do you really want your business to only "survive," rather than thrive?
If your competitors are doing it, then they're progressing faster than you.
---
Ready to hire? Our marketplace of over 410,000 freelancers has the skills and expertise needed to skyrocket your business to the next level. From marketers to designers, copywriters to SEO experts – browse the talented bunch here!