Getting noticed on YouTube (when YouTube is one of the biggest platforms for user-generated video content) can be a real grind.
Not only are you competing with like-minded individuals like yourselves – with the number ever-increasing – but you're also competing with funny cat videos. I mean, come on… it just doesn't seem fair!
It's a video platform that has gone fully corporate too, with over 70% of viewers purchasing from a brand after they've seen them advertised on Youtube. Clearly, for business, it's the place you want to be.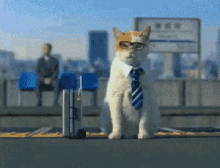 But you don't want it to just be you watching your YouTube videos – even if you did work hard on them, and think they are fantastic. You want to know how to get noticed on YouTube, as well as how to get more YouTube views, right? Luckily for you – we've got you covered.
In our ultimate guide, we're going to talk through our tried and tested tips and tricks to getting noticed on this global platform. If you'd like more views and less guesswork, read on…
YouTube's Favourite Keywords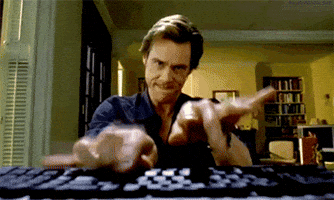 YouTube works in a similar way to Google, in that they use keywords to gather the searchers' intent. This is a bonus for content creators like yourself, as you can gain all of this information, right on the platform!
Essentially, keywords are one of the best ways of making sure your content goes to the right people. The more people are looking up the keyword, the more popular it will be, the faster you get to increase YouTube views for your site! Simple – right?
And here's the oh-so-secret tool to find your keywords… use the search bar. That's it! That tool at the top of your screen that you're often typing away in (when you really should be working) – yes, that one!
For instance, let's say you want to start up a channel by vlogging your traveling journies. You may simply type into the search bar "travel vlog" to see what comes up. Well, here's a tip: before you press enter, first take a look down the list of search suggestions – this will show you what's most searched when people look up "travel vlog".
Of course – not all of the keywords will be relevant to you, so you need to find the most relevant. If there's a lot of people searching for videos on travel vlogs in a certain area, or within a certain year (take 2021, for example), maybe use those as guides to the videos you create?
We're not suggesting you immediately book a flight to India, just because it's a popular search term, but be creative with your content – how can you appeal to the masses, and tailor your content to the keywords people are searching for?
Getting noticed has never been so easy…
Don't

Neglect Your Description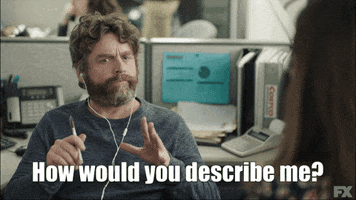 So, this goes for your channel description AND your video description – these are the very important add-ons that can be the deciding factor on how to get your YouTube video seen.
For your channel description you only have a limited amount of characters, so keep it beneficial and concise. Talk about who you are, your brand, and the benefits of your channel/service/product. You don't need to go into detail about how you first discovered the platform, save that for a video…
For example, check out Deep Look's channel description – it's short, sweet, and to the point. This is exactly the kind of format you should be looking at when creating your own.
Also, really really really long video descriptions are another huge gamechanger. Half a sentence just isn't going to cut it, if you want to get more YouTube views. Include every possible detail so that search engines can figure out what's going on in your video (remember – the search engine bots can't actually watch your video), and make it show up in the right searches.
Once again – Deep Look do this incredibly! Forget the video, the description alone gives you tons of information on their content topic (in this case, scorpions), and is perfect food for Google's roaming SEO bots. Click the link and take a look at the description here:
The bottom line: you want to make sure your content not only shows up on YouTube but on Google also. The way to do this is to please the SEO (Search Engine Optimisation) part of Google's machine.
Your channel description needs to be summarised, whilst your video needs to be jam-packed with information. Another simple, quick way of how to get discovered on YouTube.
Organize Your Channel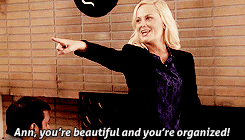 You want to make the process of navigating your channel as simple and easy as possible – no labyrinths with super-niche keywords – the system works already, why change it?
Playlists help organize your videos into categories based on keywords. Remember, people don't want to have to trawl through video after video to find the one they want – you should make it easy for them, so they spend more time there!
Creating playlists also makes it clearer what your videos are about – which is an instant way of how to become popular on YouTube.
Let's use our previous example and say you're a travel vlogger. Now, your videos may be separated into the following playlist categories:
Traveling Insights – which may include any thoughts/feelings you've picked up on your traveling journey.
Guides – video guides are a super-easy way of getting noticed (and maybe going viral) on YouTube. Some ideas could be, "how to hail a cab in a foreign country" or "X must-haves when traveling Europe".
Area playlists – you should definitely make sure your vlogs for each area you've visited are neatly organized into separate playlists.
Think of creating playlists as arranging your store cupboard in your kitchen – it may feel like a daunting task, but once it's done and everything is tidy, you'll feel much better. Not to mention, an avid subscriber will thank you immensely, especially if your content is good enough to binge-watch. Having it categorized will mean they know exactly where to go!
Create a Content Trailer
Having a content trailer on your YouTube channel is an excellent way to grow views. Essentially, it's a highlight reel of your content – showcasing all the best bits in one quick scoop!
But, like any other video, make sure to plan it out. As YouTube gets more saturated with content, people are looking for better ways to stand out from the crowd. We'd like to add that bigger doesn't necessarily always mean better, i.e. don't go using stock footage of someone skydiving if your vlogs are mostly you exploring residential areas…
Similar to your channel description, your content trailer should summarise everything you do – keeping it fun, short, and exciting. Let the viewers know what they're in for when they consume your content!
If you're looking for some serious inspo, check out Shameless Maya's channel trailer – the video clearly took hours upon hours of editing, but what a result! Clearly, this YouTuber knows what it takes to seriously wow your audience…
Put your video editing skills to the test – and if you don't have any, don't panic! Hire the experts to do it for you, they'll know what your channel needs to skyrocket it to success.
With your trailer, you want to get as much footage in there as possible, so the video looks like it's bursting at the seams, but, be selective. Remember, this is your highlight reel. Choose footage that would engage you if you were a brand new viewer just discovering the channel.
Speaking of engaging new viewers, this leads us to our next point…
Create Compelling Thumbnails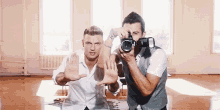 So – thumbnails.
Some YouTubers really take these nifty little aspects of the platform for granted. They can be the main difference in getting noticed or getting pushed under the sea of ever-growing content…
Take charge and don't, by any means, use one of those autogenerated thumbnail images. Just don't. Be a little creative, take a little time out to create one little thumbnail image, trust us, it'll make all the difference.
Here's the basics of what goes into a thumbnail:
A 16:9 aspect ratio, with a 1280 x 720 resolution
A file size generally less than 2mb
Be formatted as JPEG, GIF or PNG
After you have these requirements, the next bit goes into creating that show-stopping image. Remember – you want to really capture somebody browsing YouTube.
According to YouTube themselves, the best way to engage a new user is by using bright colors for your background, an HD portrait shot, overlaying text (either the title of the video could go here, or something extra that adds to the content), and some kind of branded watermark.
As thumbnail makers go, you could use a tool like Canva – which makes thumbnail making incredibly easy – or, if you're feeling super lost, consult an expert who can give you a personalized and professional thumbnail in minutes.
Optimize on Social Media
It's common sense to share your videos to different channels, (if you're not already doing this, start now), but you should also be doing this strategically.
Posting the same thing multiple times on Twitter (where Tweets disappear down the feed very quickly…) is far more acceptable than doing the same on Facebook (where their spam algorithm will send you plummeting into oblivion). So, do your social media research – what works on the platforms that your audience is using? How often do they interact with it? Where does your content fit in? What will help you in getting noticed?
On Instagram, for example, it's important to have really strong visuals and also think about how the 'grid system' looks as a whole. If the gram is something you use often and fits in with your content, optimize on this connection – it'll bring you in even more like-minded audience members.
If you really want to drive your audience to one particular video, make sure that's at the forefront of your content calendar for at least a few weeks. You don't want your audience to forget, so you need to manually remind them!
"Hit That Subscribe Button!"
You probably read that title in your favorite YouTuber's voice, right? It's a phrase we all well – no matter the channel, no matter the topic – the subscribe button is a constantly talked about feature.
And for good reason!
Amassing subscribers is essential for driving long-term traffic to your channel. You don't want a few unique viewers every month, you want the subscribers who are going to turn on your channel's notifications, and tune in to watch your videos whenever you upload! Gaining a cult following is a sure-fire way to gain more views on YouTube, not to mention help your chances of getting noticed on a global scale.
This is where we actually encourage you to watch YouTube videos, to figure out from the most successful at the platform, how getting noticed works best…
Kurzgesagt, for example, is an educational YouTube channel that has figured this out pretty well – whilst your mind is reeling from their content, they subtlety mention the subscribe button, along with the merchandise they produce. There's a reason they've become a huge success on the platform!
So, whether it's the start, the middle, or the end, give your audience a little nudge in the subscriber direction… but not too much. They'll subscribe if they want to, so you don't need to remind them every 2 minutes!
P.S. – Did we mention Twine has its own YouTube channel? No? Oh… well, feel free to subscribe…
And Finally… Our #1 Top Tip for Getting Noticed on YouTube:
CREATE. GOOD. CONTENT.
That really is it.
If you're one of the many who want to be getting noticed on YouTube, make sure your content is the best it can be and invest time into it. Good content really can speak for itself – no matter how good your description or your thumbnail – it's the content that's the real diamond in the rough.
But, make sure you're having fun! Creating video content on YouTube can be a super rewarding pastime, so make the most of it! Don't get bogged down by views, subscriber count, and the algorithm – make sure you're enjoying yourself along the way.
---
Ready to hire? Our marketplace of over 410,000 freelancers have the skills and expertise needed to skyrocket your business to the next level. From marketers to designers, copywriters to SEO experts – browse the talented bunch here!