Animation is here to stay
In order to master an animation interview, you first need to learn the animation tricks of the trade.
Here are the facts – the animation industry has become one of the fastest-growing segments in the global media and entertainment market. Cartoons, animated explainer videos, and video games, have all proved to be excellent career opportunities for the creative and imaginative among us.
Although having a fantastic animation portfolio – with all the bells and whistles – would be a great way of standing out to a potential employer, you still need to be prepared for that animation interview.
Working as a freelance animator in a professional environment, you should have a robust set of technical knowledge, skills, and a bright imagination. Inspired by the idea of turning imagined things into real objects and characters, aspiring animators often forget that animation is business first of all. Therefore, the competition in the job market is as challenging and complex as in other spheres. 
The key is to be confident. If you're sat there curious about how you can stand out from the masses of competition during an animation interview, this is the right article for you.
Without further ado, here are 10 quick tips on how to nail your animation interview…
---
Before the interview 
The preparation for a successful interview starts right at the moment of confirming the date. Unfortunately, numerous candidates underestimate the importance of practice and tend to fail the interview in the first few minutes.
To avoid this mistake, you need to be well-equipped. Landing an animation interview is the first bit – now it's time to prepare your bank of knowledge following these next steps:
1. Know your potential employer
Knowing your potential employer is a way of making you the obvious choice when it comes to hiring a candidate.
Get the employer acquainted with you before you meet – whether it's through your CV or portfolio, test tasks, previous references, etc. Conducting thorough research of the company is also an excellent idea: bringing up something you've discovered about the company during your interview is a great way of standing out, and showing your enthusiasm.
The more you know about the company or studio in advance, the better. Here are several matters to research before the interview:
Skills and experience the company values
Key company players
News and recent events about the hiring company
Company culture, mission, values
Projects worked on before
After you've built yourself a solid ground of information, you're ready to start preparing for the questions that lay in wait…
2. Prepare for common interview questions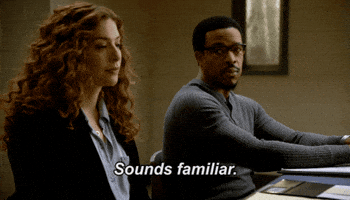 No two job interviews will follow the same scenario – unfortunately, there isn't a one-size-fits-all.
Yes, there may be common interview questions, that are popular among employers when screening potential candidates. However, it's doubtful that you're going to know every exact question your interviewer will ask. So, how do you combat the uncertainty? Make sure you face every common interview question with confidence.
Below, is a list of common interview questions – try to think over brief answers to each one of them. Then, write those answers down. Did you miss any valid points? Is there any way you can work your skills and experience into the answer? If so, do it. Make sure to pave time to talk about your upsell points yourself, as your interview might not necessarily grant you that time.
A precise and confident answer always makes a good impression and will make you feel a lot calmer when battling those animation interview nerves.
Behavioral questions
What's been your career highlight so far?
Tell me about your least favorite project.
Have you ever fallen behind schedule on a project? 
Behavioral interview questions require candidates to share specific complex situations and solutions and skills they had to use. 
Tip: Try to provide a concrete, verifiable answer. Let your past performance prove you can cope with future tasks and the scope of responsibility.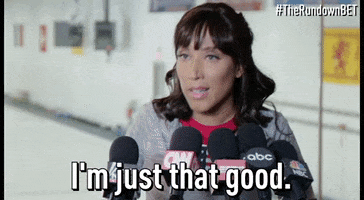 "Why" questions
Ah – the ever familiar "why" questions. Now, don't be fooled, although these questions may seem simple to answer, they're actually a gold mine for you to embed little nuggets of upsells into your answer.
Here are the two infamous questions you may get asked (particularly at the end of the interview):
Why are you applying for this position?
Why this company? 
The essence is to discover why you are leaving your previous job and what makes the present position so attractive. Thus, you`ll need to highlight specific reasons in advance – and all should flatter the potential employer.
Try to avoid answers like: "Your office is closer to my home; "Your company is the last option I have"; "The salary is pretty high."
Animation related questions
Whether you previously worked at an animation studio, as a freelancer; whether you are a generalist or a professional in a particular sphere of animation, you will face profession-specific questions at your interview. Let's break them down:
Situational questions:
How will you manage a sudden shift on the deadline by a client on the project you are working on?
If a customer keeps on rejecting your ideas, what will you do?
Have you ever gone above and beyond for work?
Tip: the best way to answer any situational questions is by using the problem-solution-benefit formula. This means starting with the problem you faced, continuing with the solution you applied, and finishing with the result achieved.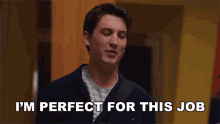 Role-specific questions:
Which is your top tech to use?
How do you keep up with animation trends?
What animation methods are you most familiar with?
This type of question is mainly asked to evaluate your technical knowledge, skills, and competencies required for the role. Even applying for an entry-level position, you should be aware of these basics.
Tip: Be sure to check the requirements listed in the job description before the interview. Most likely, role-specific questions will be directly related to the specifications of the job. 
3. Be ready with a career plan
"Where do you see yourself in 5 years?"
Sounds like a familiar interview question, right? An employer wants to see your plan for the future or at least to hear you gave it a thought. 
Show them you think about what you want to do or what to become. Besides, the answer to this question does not require any specific knowledge or skills, just a bit of passion and reflection. You could even prepare a brief speech about things you like the most or are passionate about in animation. Mention your thoughts about the future of animation and your place in it. 
At the interview
Here it is – today's the day you've been waiting for!
Don't panic. Take a deep breath and face the questions with enthusiasm. Successful or not, the interview itself is a precious experience. Here are several tips that will help you to release tension and ace that animation interview!
4. Highlight your technical skills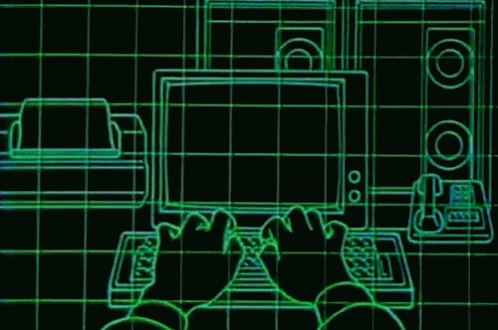 The technical aspect of animation is crucial. Your technical proficiency is one of the most critical factors that will either make you perfect for the position, or, less desirable. Some employers put technical knowledge in favor, forgetting about some soft skill gaps when hiring – so it's important you can back yourself in this department.
Skills that are in top demand: 
Knowledge of engines
Proficiency in animation and design software and tools
Your implemented prototypes and style frames
Knowledge of Adobe Creative Suite.
Deep knowledge and mastery of job-specific skills make you look like a professional ready to start the job. Many employers regard this readiness as a big plus and a decisive factor when making their hiring decision. 
5. Don't badmouth your own work
Unfortunately, most of us are the worst critics of our own work. This statement especially applies to those related to art.
We always think we could have done better, not taking into account other things that we, as humans, need to function. Healthy criticism and a corresponding level of self-awareness are good – however, being too strict with yourself is not healthy at all.
A job interview is your opportunity to shine, therefore badmouthing your own work is not a good idea. Be positive and highlight things you see particularly good. For sure, you can mention a few points that are worth improving in the future, but never say you could have done better and are not satisfied with the result. 
Let the interviewers come to their own conclusions and try to follow their vibe talking about your previous works. 
6. Be confident and keep cool
Projecting confidence at the interview is as important as providing good answers to the questions, demonstrating your knowledge and skills relevant for the job. Confidence and tranquility during the interview = a way to show your professionalism. 
Feeling a little bit nervous is okay – everyone can understand that. However, confidence is often regarded as trust in yourself. Showing you trust yourself during the interview helps to make other people trust you as well. Aim at communicating you have everything needed for this position not only by your words but also by mood, body language, and overall behavior. 
7. Ask questions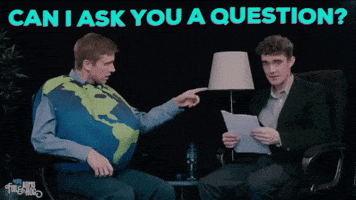 Every job interview comes to the stage when it is your turn to ask questions. It is very much advisable not to miss this chance. At this point, you are assessing the interviewers as much as they are assessing you. 
Some candidates have a feeling that asking direct questions is inappropriate, however, that's pretty unlikely. What's more likely is that the interviewer may question your interest in the position if you have no questions to ask the interviewer. 
Let's say you are unsure what to ask or think your question may seem inappropriate. In that case, it is always a good choice to ask about training and upskilling opportunities, the culture of mentorship in the company, or ask for brief feedback on your performance at the interview. 
A great question to ask – that portrays both your determination to succeed and your willingness to constantly improve – is, "Is there anything else I can say that will help my chances with this position?" Yes, it's an incredibly scary one, however, you can guarantee you'll leave the employers impressed and remembering your interview.
After the interview
There's a common belief that after you've got the most stressful part behind you, the best thing to do is sit there and wait.
Wrong. Instead of wondering whether you did well, it's time to be proactive and do actionable things that can help make your employers' choice clearer.
Final animation interview tip:

8. Send a polite follow up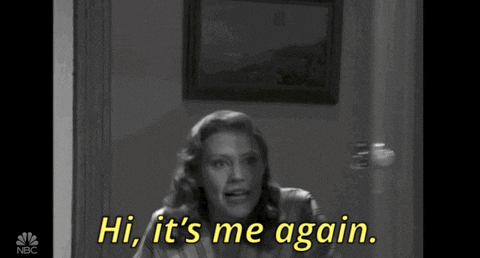 The period after the interview is essential as it provides a chance to reinforce your position as a professional. This can be done with the help of a polite follow-up email sent to the interviewers sometime after the interview.
This polite request may contain:
asking for contact details or further steps
asking for the assessment of your interview performance
a thank you note for the interviewers.
These contexts do not make you look desperate or impatient, but instead, help demonstrate your communication skills and your natural interest in the position.
Conclusion
An animation interview is always a stressful and thought-provoking procedure, especially when those roles are in areas unfamiliar to you, or perhaps slightly above your skillset. Undoubtedly, there are numerous subconscious factors and unpredictable situations that may change the flow of an interview. 
This is why it's so important to be well prepared for everyday situations and common questions. Concentrate, don't get stressed out, and take time to research. Following these handy 10 interview tips will ensure you're acing every job interview and soaring towards freelance success.
---
Ready to get hired? At Twine, we have dozens of top-quality jobs being posted each and every day. From design to marketing, development to copywriting – there's a job ready for your skills. Join the marketplace of creative talent here.